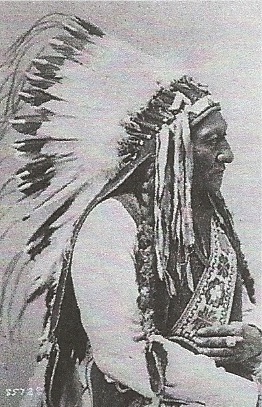 The Chief Mussacunna Chapter of the Daughters of the American Revolution is meeting in Southaven, MS,  with members all over DeSoto County and Northwest Mississippi.
You can click here to learn more about our namesake, Chief Mussacunna, at the Mississippi Genealogical Resources website.
We are a very patriotic group of women, opening each meeting with a ritual that salutes the flag and recites the American's Creed. We work to support schools and scholarships, to provide gifts for veterans and hospital patients, and to award medals to students outstanding in history, citizenship, and R.O.T.C.
We distribute a DAR Manual for Citizenship, we stress conservation of natural and human resources, and we collect and preserve genealogical records.
We celebrate Constitution Week each September, focusing on the provisions of the Constitution. American History Month is observed each February.
Money is raised to repair and preserve historic buildings on a state and national scale.  We take great pride in raising funds and volunteers to support our state efforts at the Rosalie Mansion.
Membership is open to any woman at least 18 years old who can trace lineal descent from a Revolutionary War soldier or patriot.
Learn more about Today's DAR
You can view more videos to learn about Today's DAR at the NSDAR official YouTube channel.
And for more information, please click here to contact us with any questions you may have.